Events
Your School Uniform Destination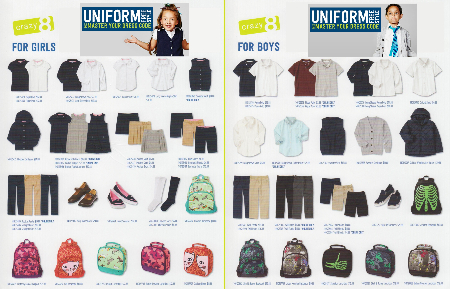 Visit Crazy 8 at Colonie Center for the latest in uniform apparel to get your kids ready to tackle the school year in style. See store for details on uniform styles and availability.
Through August
New! Exclusive! Sneak Preview!
Fan di Fendi Blossom for Women
Macy's Colonie Center
Sneak Preview Through August
Special invitation to our Macy's Colonie Center Customers -- we have a sneak preview of the new and exclusive Fan di Fendi Fragrance for Women -- Blossom! Please stop and experience this joyful addition to the Fan di Fendi Fragrance Collection. Inspired by Japanese Cherry Blossom, a flower that symbolizes the spirit of life. The fragrance contains the unique delicate bloom and luminosity of the Sakura flower with hints of Raspberry, Jasmine, Magnolia, Vanilla and White Musk. A perfect fragrance for your Summer Wardrobe. Makes a perfect gift for any occasion in your life or to say "I Love You" for that someone special in your life.
We also invite you to experience our entire Fendi Fragrance Collection for Men and Women including the new Assoluto for Men.